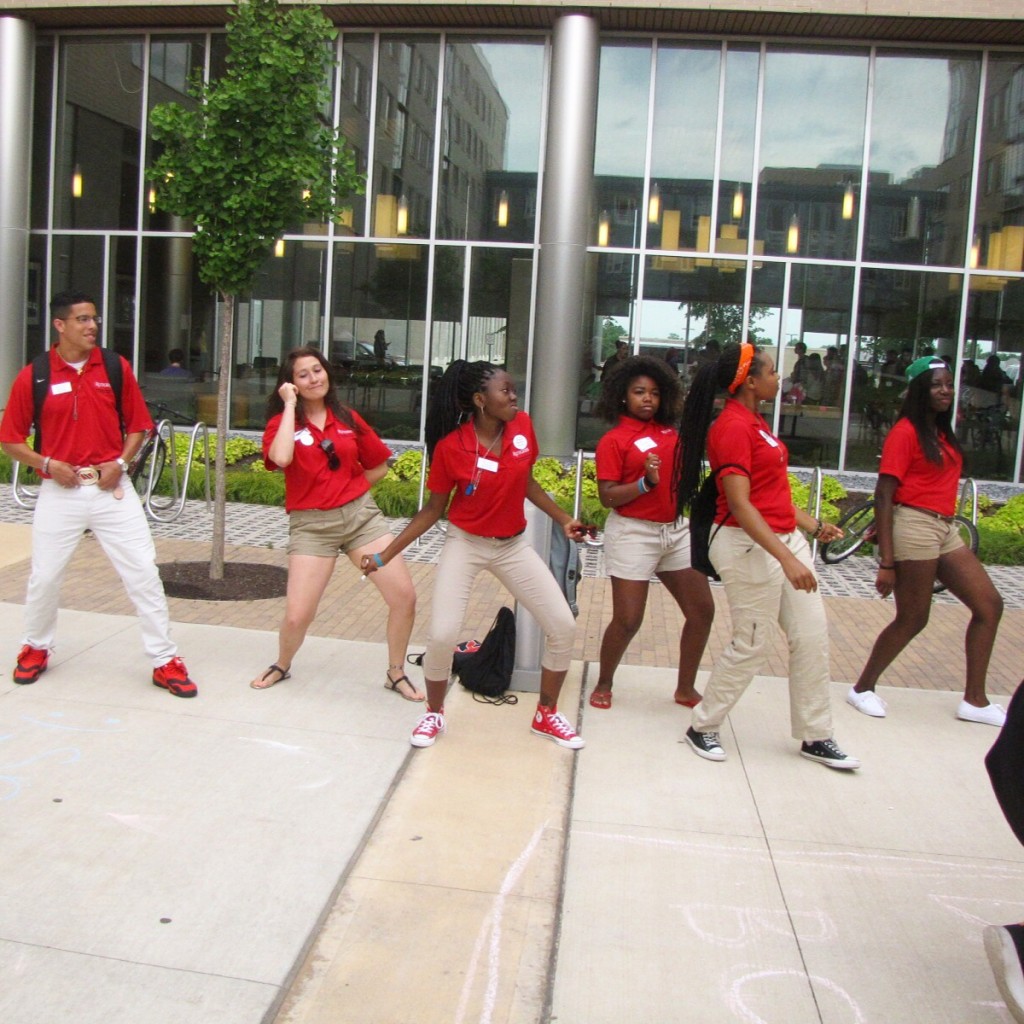 The Office of Student Orientation and Transition Programs welcomes, prepares, and engages you as a new student navigating your transition in and through Rutgers University-New Brunswick.  One of our major programs is New Student Orientation (NSO); an important experience for all first year and transfer students, regardless of academic affiliation or major.  At NSO, you will have the opportunity to become familiar with campus resources and make connections with current students, faculty, and staff before beginning classes.
At NSO, our dedicated team of student Orientation Leaders will serve as your personal guide, share their experiences, and help acclimate you to Rutgers University-New Brunswick.  Your action-packed NSO schedule will include campus tour excursions, small group activities, and interactive sessions covering a range of topics including academics, health and wellness, campus life, and more! 
In addition to NSO, we provide opportunities for incoming students to connect with one another, experience our campus community, and tap into the many resources the university has to offer.  Be sure to check out our Welcome Week program and our Transfer Week program this fall!
All new students are expected to attend an NSO session.